Holistic Medicine - Functional Medicine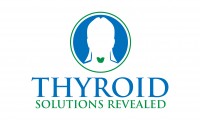 Suffering With Thyroid Symptoms?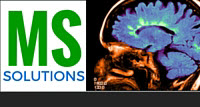 Multiple Sclerosis and Need Options?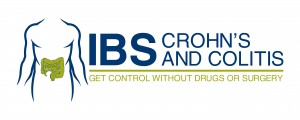 Suffering From IBS - Crohns - Ulcerative Colitis?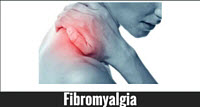 There Are New Options, Are You Ready?

Suffering From The Effects of Peripheral Neuropathy?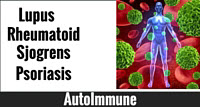 Looking for AutoImmune Answers That Get To The Cause?
The Shocking Truth About Your Health!
"Virtually all chronic conditions may benefit from NeuroMetabolic care. Please click on the condition below to learn more about it and how we can help."
Dr. Jason L. Pickel, D.C., D.A.C.N.B.
...or Call Us At:  913-381-5958
Click Play

To Find Out What This Doctor Has To Say...
Dear Friend,
        Hi!  My name is Dr. Jason L. Pickel, and I am excited to share with you some shocking truths about your health.
There May Still Be Hope For You, and this hope may not even include drugs or surgery.  Let's face it, if you are serious about finding a better way… you are going to have to stop doing what is not working, and try something different.
You may be suffering with one of the conditions above, or some other chronic pain or syndrome.  This is the reason that I have created this website.  The more information that you have, the better the decision you can make about your health and your future.
After going from doctor to doctor, you may have given up, you may be depressed, you may have lost the support of your family or friends.  Chronic health conditions can rob you of your life.  It breaks my heart when I hear patients say "I thought that I just had to live with it".
Well, you may not….
I have dedicated hundreds of hours of study to get to the bottom, of the cause and treatment, of many chronic health conditions.  I have been working with some of the top doctors in the country with regard to conditions like yours.  I have spent countless hours in the post-graduate training of functional neurology, functional endocrinology, functional blood chemistry, and functional immunology.  This has allowed our advanced care protocols, for even the toughest of cases, to get Breakthrough Results.
The thing that you have to understand, is that I do things completely differently.  When you come to me with a diagnosis or multiple symptoms, I am not going to just do what most doctors do – or have already done to you.
 We can't just focus on your symptoms – We have to take a step back….  Look at the whole person, and determine the causative factors.  Looking at the 'Big Picture' (the underlying causes), and not just treating your symptoms is
The Key To The Vault…
The treatments that I recommend have worked for hundreds of patients.  I spend time with my patients.  I not only learn about their pain and conditions, but about the effect it is having on their daily life and relationships.  I have seen too many patients treated like they are inhuman – like they are just another "walking diagnosis".  This is one of the biggest problems in healthcare today.
We start by taking a very comprehensive look at YOU, no matter what diagnosis you've been labeled with.  We have specific priorities that must be addressed and taken care of in a specific order.  Our care is matched carefully to your specific problem or need.  It is also extremely important to mention our core philosophy:
Treat The Patient – Not Their Diagnosis
Why do I do all of this for you?
Because this is the key to surefire results.  And I am here to tell you that there is New Hope.  So whatever the other doctors have told you, or how many countless medications you've been prescribed, or how long you've been suffering…  If you are tired of settling for just "getting by".  If you've put off living your dreams.  If you're looking for a new way or a second chance.  If you are looking for Real Health Answers – Then This Is The Place For You.